Let me ask you a quick question, Do you love watching YouTube while doing your work like eating, cooking, walking, or even while just sitting and relaxing on your balcony? Yes? But why? What finds you appealing, why do you like watching videos on YouTube and more of that what videos do you like watching? Got tricked, well don't be because we got all your answers. YouTube has given us immense entertainment and information and that too in a creative way. There are plenty of videos that we watch on YouTube and one of them is Fashion Related videos, videos of Fashion Bloggers. Fashion bloggers or influencers are the kings of the present world. The reason behind this is their creativity which develops the audience's interest in the video and more toward this specific niche. The more creative a fashion blogger or their videos is the more people will love watching them.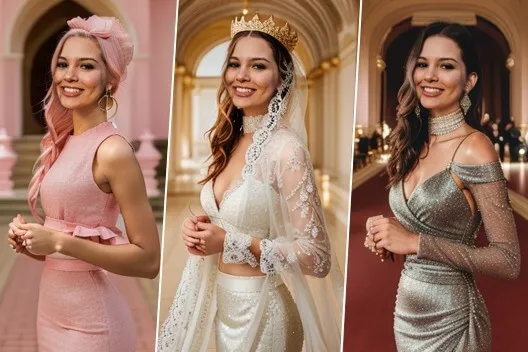 But wait, wait, wait you think this is an easy job to do? If yes then you are miserably mistaken, my friend. Life of a blogger and that too of a fashion blogger is not as easy as it looks. There are an uncountable number of obstacles one faces while walking on the path to a successful fashion blogger or influencer.
There is end number of questions they find answers to and plenty of decisions they need to make and one wrong decision may ruin their entire career. Every blogger does blogging for some reason. Everyone has their reasons for beginning in this field the primary ones are either revenue generation or they are following their passion. Whatever the reason the biggest dilemma one faces is 'how to work with a Brand as a Fashion Blogger' and 'How to reach out and collab with brands' So, today we'll share with you the most accurate answer to these imperative questions in this complete 'Fashion Influencer Marketing Guide' so stick with the article.
Step 2: Be Specific
As a blogger working with different and successful brands should be at top of your list and a day-to-day task. Working with brands that you've been waiting to work with forever is not only what you love but will also be a great way to generate good income. It's the most effective way of building strong relationships with your audience, diversifying your audience, and sharing relevant products, stories, and creative content with your viewers. But for that, you need to have a good and proper knowledge of 'How to work with a brand as a fashion blogger' and 'How to reach out and collab with brands'. There are certain steps that one needs to follow to attain the perfect brand collaborations and they are:1- Make a list of natural fit companies
1- Make a list of natural fit companies
As a fashion blogger, you need to have a good sense of the companies that are a natural fit for you. It is often noticed that when an individual is a newbie in the genre of fashion blogging and they have almost zero ideas of 'how to work with brands as a fashion influencer' or how to 'reach out and collab with brands' they usually accept any offer they are getting from the brand just to be in the market. To not scare off potential advertisers, they accept the collaboration with small-medium product range businesses. It is not bad to promote small businesses but one needs to be picky in terms of selecting the most ideal brand as per them and the interests of their audience. The audience is supreme, if your audience is happy with what you are advertising and how creatively you're doing it then the particular brand is a natural fit for you.
2- Start creating content on the shortlisted companies
Once you are done with shortlisting the companies you want to work with, start making content for them. Yes, you heard it right. Even if you are not a part of the company yet, you need to draw their attention to you so that they start noticing you as a potential influencer. If the company is a clothing brand, wear their clothes in your reels, flaunt your look by creating something unique with their clothes, and advertise it with a completely different perspective than others. If you are trying to pitch a cosmetic brand try keeping your look attractive enough to the client and your viewers as well. The foremost thing you need to keep in your mind with pitching brands is to be creative and to create something different than usual. This will let the brand know your style of creating content and they might consider you for advertising their products.
3- Reach out and collab with brands by creating a dynamic pitch
Strong, to the point, and descriptive. These are the three main components you need to keep in mind while writing an email to the brand you want to work with. These are one of the most effective things that are needed to be taken care of while approaching any or every brand for collaboration. Prove the brand why you are the perfect fit for their brand and they must collaborate with you. But be very clear with the fact that it's perfectly fine to come forward and approach a brand but remember don't stoop too much. Try adding a bit of your best work links to that mail and be patient for the latter's response.
4- Try matching up your blogging style with their goals
As you've achieved your target brand collaboration you need to follow some after-steps and start that by setting yourself apart from the brand's other blogger clients by promoting the company and its products in a positive way that generates a positive response towards the brand product.
Wrapping up-
Working with a brand whether it is a small brand or a well-known brand is a task that needs a lot of steps to perform carefully. It involves a lot of client management and especially dedication from the blogger to stand out in the market and the eye view of the audience. If you too are looking to establish yourself as a good fashion blogger and to have a strong knowledge of 'how to work with brands as a fashion blogger and how to 'reach out and collaborate with brands' then you need to perform all the above-mentioned steps carefully and with all dedication. By doing all the steps perfectly you'll experience great results and positive approaches from different clients.